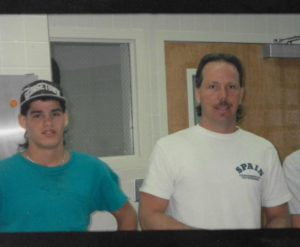 Back in 1993, on one hot, Virginia summer day, all 17-year-old Steve Snell wanted to do was get to the mall to spend the money burning a hole in his pocket.
But when he got to the bus stop at Riverside Regional Medical Center in Newport News, where he was faced with a two-hour layover before the next ride rolled through, he decided to stroll into the hospital and take advantage of the AC while he waited.That split-second decision – and deep desire to stay cool – turned out to be a turning point.
Inside, Steve saw some of the Spain Commercial, Inc. team members doing work.
"I remember thinking, 'man, I know how to do that stuff,'" Steve said. "So I talked to some of the guys and they pointed me in the direction of Steve Spain, who told me if I wanted to work, come back the next day."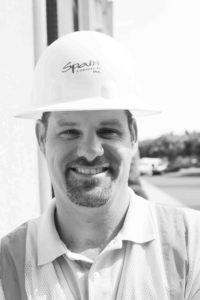 Today, Steve Snell serves as a Project Manager at Spain Commercial.
"And it was all because Steve Spain gave that young teenager a chance way back then," Steve Snell said. "He believed in me and continued to give me chances to grow and learn."
For some time, Steve continued to take that same bus to work for Spain at Riverside.
"Then Steve Spain, being generous even then when the company was still small, sold me an old work truck for $500 so I could get around even better."
Over the years, Spain Commercial provided the environment for Steve to grow in the construction industry, learn about running multiple projects as a superintendent in the field and continue to advance within the company.
"I loved being in the field and working hands-on on job sites, but I also knew that as I grew in this career I didn't want to always be swinging a hammer," Steve said. "I wanted to grow in my career."
And he has.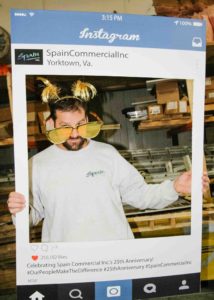 As a Project Manager, Steve said he learned a lot about how to lead from Steve Spain.
First and foremost, you lead from the front, Steve said.
Back in the early to mid-1990s, Steve said. Spain Commercial didn't haven't any dump trucks just for demolition and track. Everything got piled up, instead, in the back of a pick-up truck.
"Steve Spain himself was with me many times, wearing his t-shirt and blue jeans, kicking that trash off the truck," Steve said.
Today, Steve said, "I try, too, to put myself in the shoes of the team working on the project. I've been there. I know that it can be cold. That it can get hot. I put my time in doing the field work and because of that I know how far a pat on the back or buying pizza and drinks for lunch can go."
Among the most memorable projects Steve has worked on throughout his years with Spain Commercial is the construction of a new operating room at the Riverside Walter Reed Hospital in Gloucester, Virginia.
"That was a milestone project for me," Steve said. "Not only was it a fresh, out-of-the-ground addition to the Walter Reed Hospital, but it was also a high-profile build, included technology advancements and needed to remain as sterile as possible."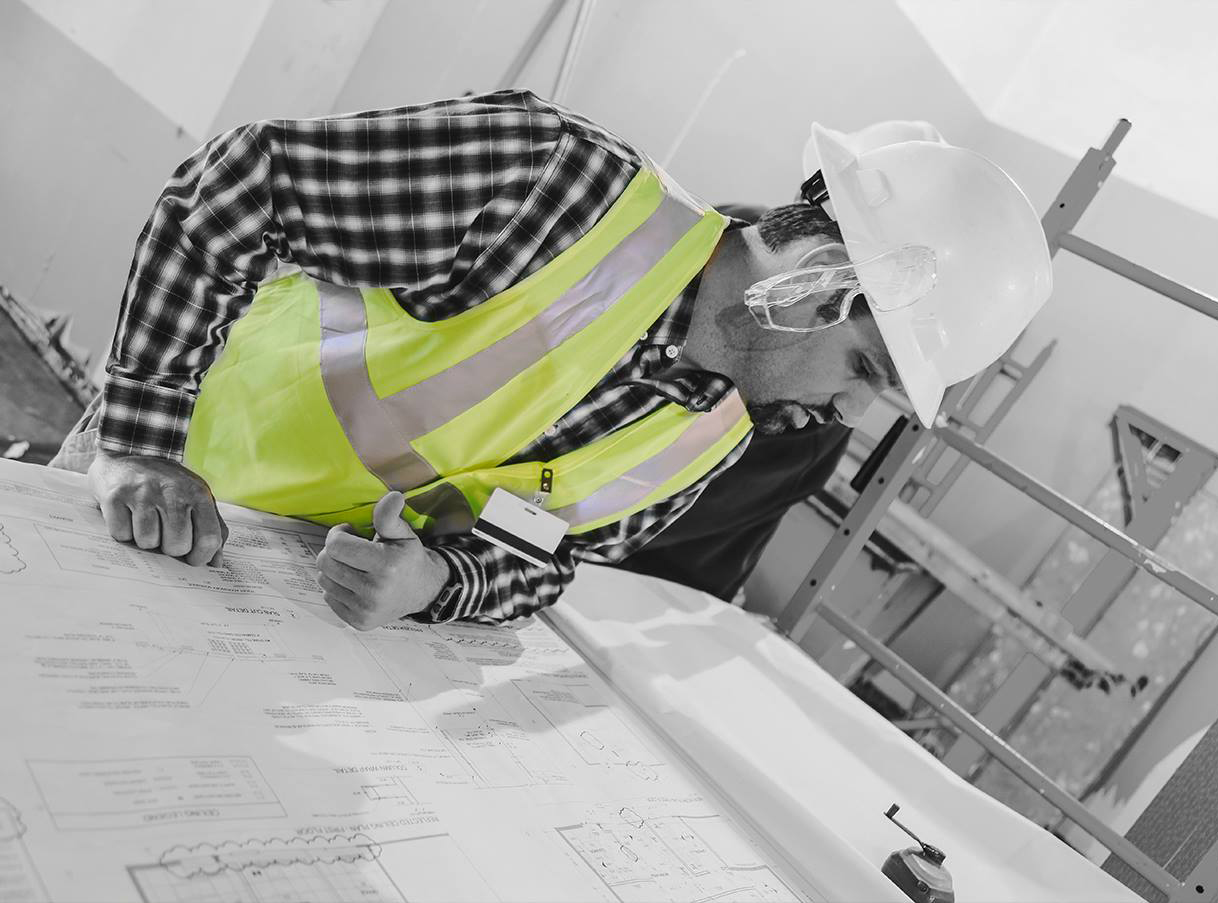 Steve has managed several other high-profile projects for the company, including the construction of a new MRI Facility and Decontamination Showers for the Salem VA Hospital in Roanoke, and an 11,000-square-foot multi-phase renovation at McDonald Army Health Center at Fort Eustis.
Though primarily involved with health care related projects over the course of his career, Steve has also led some significant commercial construction projects outside of the health industry, including the state-of-the-art Water's Edge Church in Yorktown and the Franklin County Court House.
When he's not working on a specific job site, Steve is working towards learning.
"I'm always learning and growing, and that's one of the things I've loved most about being part of this team," Steve said. "There are always new things happening in the construction industry and all of us here love the fact that we are encouraged to take the time to learn and grow."
The construction industry is all Steve has ever known, and that's because building things is what he loves.
Building teams. Building buildings. Building futures.
"It's gratifying to me to look back five or 10 years down the road after you finished a project and see it still standing there, knowing your hand was in it. That you helped build something."