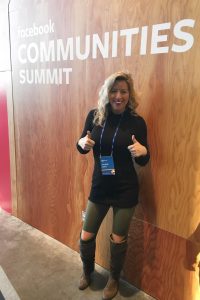 Kayleigh Spain-Moore may have started out her work in commercial construction removing toilets and sweeping floors, but earlier this month, as the social media and marketing coordinator for Yorktown, Va.-based Spain Commercial, Inc., she was front and center in Menlo Park, Ca. at Facebook's headquarters. Moore and Spain Commercial were one of only 400 organizations across North America selected to participate in the social media giant's Facebook Communities Summit.
"A lot of people don't necessarily connect Facebook with commercial construction," Moore said. "We were fortunate years ago to have leadership who believed in the power of connecting to our community through social media and allowed us to use that channel to celebrate not just the buildings we construct and renovate, but the amazing stories of the people who bring them to life. It was an incredible honor – one that I will not soon forget and still can't believe was afforded to us – to represent our industry and our community at Facebook headquarters."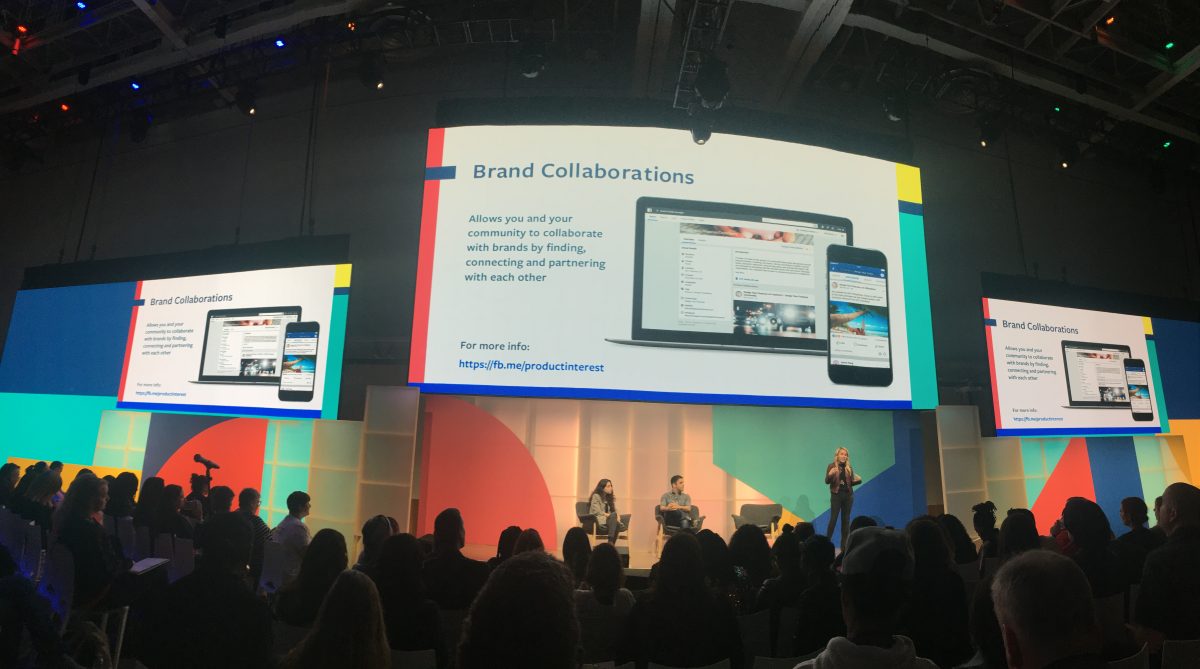 The Summit brought together community leaders in February 2019 to learn from each other about best practices in social media communications and to be among the first to hear about the newest programs developers are building to support growing online communities.
Moore, who studied kinesiology at Liberty University and project management at Villanova University, started working for Spain Commercial as a laborer.
"I did everything from demolition to framing and hanging sheetrock," Moore said. "The subcontractors – electricians and plumbers – even took me under their wing and taught me a great deal."
Moore would go on to get certified in mold remediation and took classes on project management so she could eventually start running small projects for the company.
When Moore became a mother, working in the field became harder, but her love of the construction industry never faded. She took that hands-on field experience and learned how to tell the story of a construction business and help it grow, becoming the company's social media and marketing coordinator.
Moore initially started the Spain Commercial Facebook page out of necessity.
"While working in the field, I remembered potential clients coming up to me and asking what types of commercial construction projects we were capable of doing," Moore said. "My response was always that we could do it all, but they wanted to see what we could do. At that time, we didn't have a lot of photos of our work."
Just like she dug in and learned construction work firsthand, Moore dug in and learned how to shoot still photos and video on a DSLR, and then edit them.
"I watched a lot of YouTube and went through a lot of trial and error," Moore said.
Facebook became Moore's way to display that live portfolio of past and present projects – including those photos and videos – to showcase the company's capabilities to the community.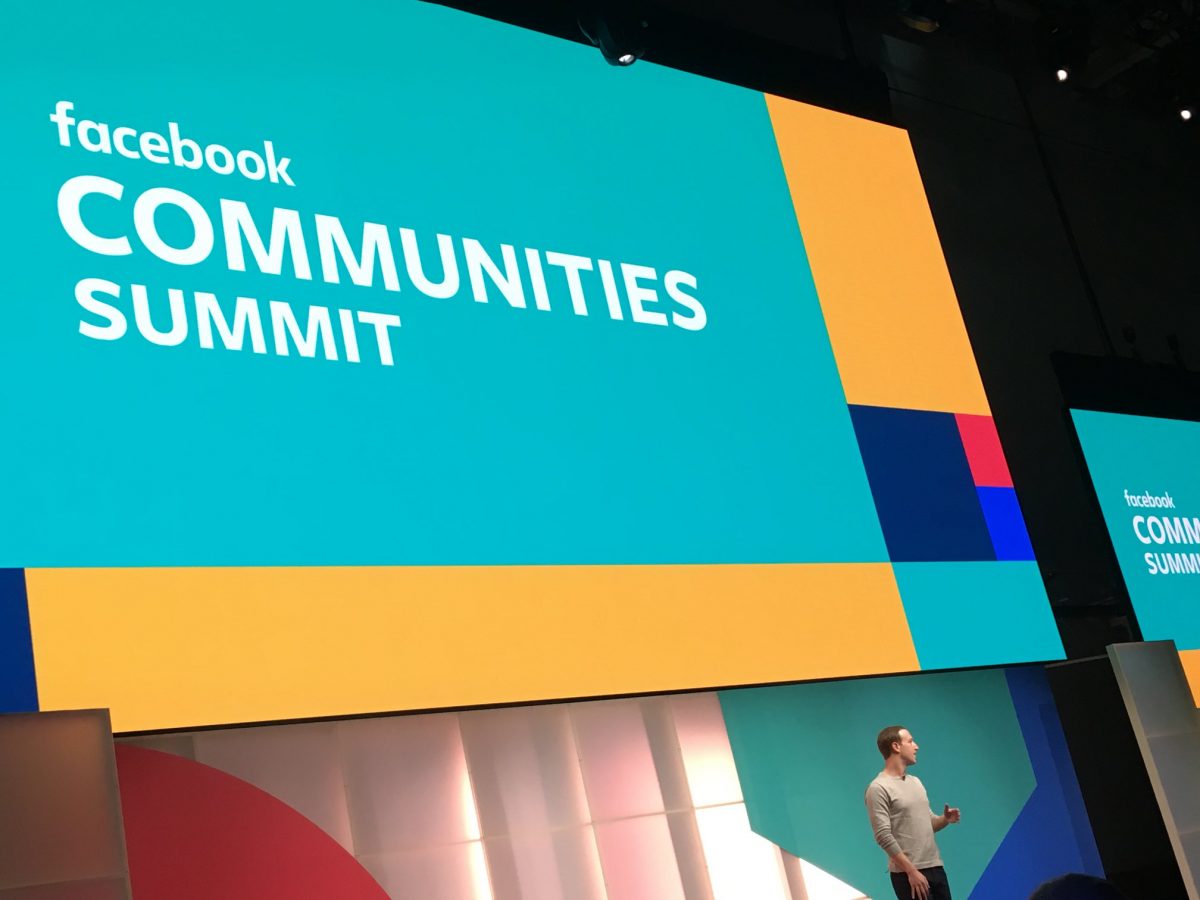 "Over the years it has morphed into so much more," Moore said. "Over time, I not only wanted to market our projects but I wanted to market our clients and what their businesses were bringing to the community. Whether it was a retail space, restaurant, salon or a health care renovation, I wanted to bring that knowledge and awareness to the community. We work on building brick and mortar spaces, but it's the people and the business they do inside those spaces that bring it alive. I wanted to use Facebook to celebrate that."
Not to mention, Moore wanted to celebrate the many hands that go into the hard work of erecting and renovating spaces.
"Since I've grown up immersed in this industry – my father and founder of our company, Steve Spain, has been in the construction business for nearly three decades – I have seen all the hard work that goes into making these projects come to life that no one gets to see," Moore said. "With Facebook, I was able to bring some of that to the community, taking a look behind the scenes and celebrating the people."
Moore's work was noticed in 2018 when representatives at Facebook's headquarters reached out to her directly and noted how much they loved the Spain Commercial page and what they were doing to engage their community.
First, Moore was invited to participate as a panelist in the Community Boost event that came to Hampton Roads. A few months later, Facebook reached out again and invited her to apply to come to the headquarters in Menlo Park and attend the Summit.
Following two conference calls and interviews "I got an email saying that we had been selected to come the Facebook headquarters in February, all expenses paid," Moore said. "It was mind blowing to me that Spain Commercial was one of 400 businesses in North America to be selected."

The three key takeaways Moore brought home from the Summit were that communications on Facebook should always aim to educate, engage and empower.
"Facebook really pushes authenticity and educating your community," Moore said.
Moore learned about the power of education – and not assuming people know anything about construction – first hand during her Facebook visit.
"The Facebook facility is stunning, and I started touching everything in the room to see what kind of materials they used," Moore said, always a construction worker at heart. "I started feeling the countertops and was like 'wow, I can't believe they used Corian.' Everyone was like 'what is Corian?' That's when it really hit me and I understood that the aspect of educating was so important."
In terms of the rest of the Facebook headquarters, which Moore said had an inspiring open, modern and industrial design, "it was absolutely amazing to be there. I was in absolute awe. They had a juice bar, taco bar, coffee bar. It was like a little slice of heaven. It was hard coming home and going to the office and not having a barista available to make the most delicious vanilla latte – I'm only half serious about that."
Even better than the amenities, though, were "the people I had the privilege of meeting. The team at Facebook and the other amazing businesses and non-profits were so humble, kind, driven and authentic. I'm so inspired by everyone I encountered. Their mission is so much bigger than growing their business. It's about empowering communities and being able to give back."
Moore said the community will see more of that education, inspirational messaging and philanthropic support from Spain Commercial in the coming year.
Watch it all unfold on the Spain Commercial Facebook page @SpainCommercialInc.