Does anyone remember who coined the phrase, "the more things change, the more they stay the same?"
It's ok if you said no. Few of us probably do know who said it, but many of us have repeated it over the years.
According to the Google machine, if you want to know, it was Jean-Baptiste Alphonse Karr, a French critic.
The reason we bring it up here is because of Tim Hux, Project Manager with Spain Commercial, Inc.
Officially, Hux joined the Spain Commercial, Inc. family in 2004.
But he came to Spain Commercial, Inc. following years in the construction business, and he's since gained even more experience.
While times have changed each decade, and new technologies and processes have made their way to job sites to improve safety and efficiency, there is one thing that even amid all the changes that has remained true and constant.
It's important to do good work, Hux said. It's important to do what you say you are going to do. And it's important to do it on time.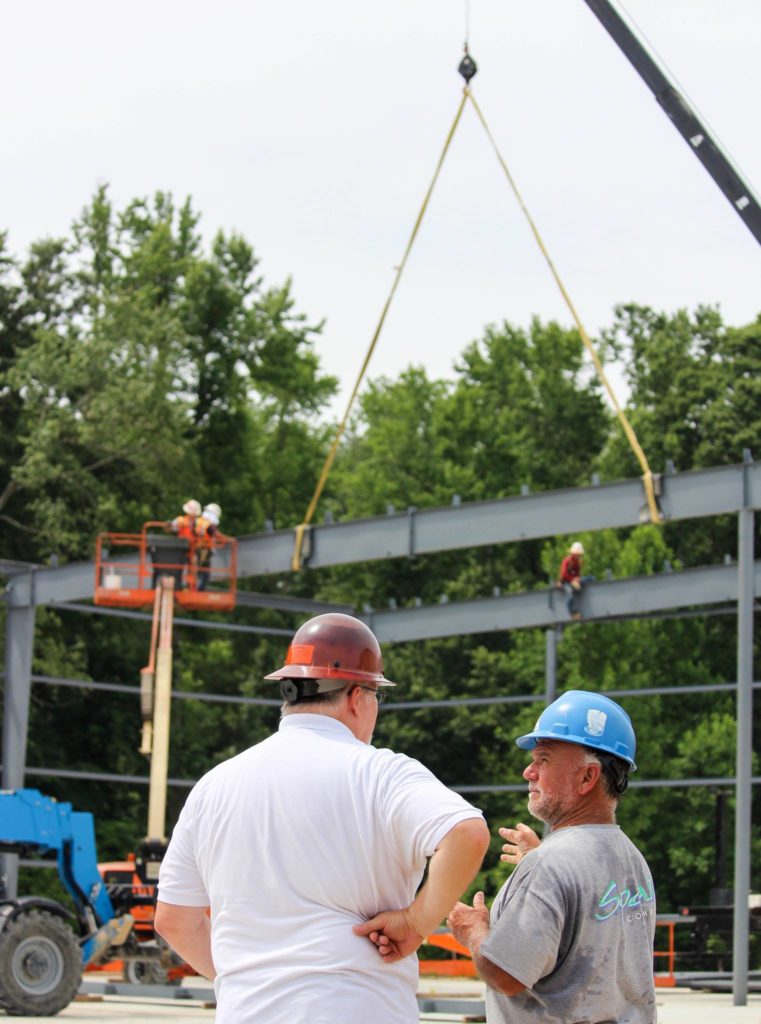 Originally from Norfolk, Hux grew up not really knowing what he wanted to do.
He just "kind of fell into" construction, he said.
He started out as a trim carpenter with a friend, and then began running his own business.
But business is hard and, as Hux said, "my wife didn't like bad winters" when business was slower.
Back in the 1990s, Hux transitioned from working for himself to working in the commercial construction space with a larger contractor that helped provide more stability for his family.
When the economy went south, though, Hux got laid off, and was forced to return to doing trim carpentry work.
That's when Spain Commercial, Inc. called.
They needed Hux and Hux was ready to join back up with a strong team.
"I enjoy what I do," Hux said. "You have to be a jack of all trades. What I do is estimate and project manage our jobs and because of that I have to understand a little bit about all the pieces of what we do."
What he loves the most, though, are the people he works with and for.
Steve Spain and Mike Armentrout, founder and vice president of the company, "are honest through and through. You don't find that everywhere and you have that here at Spain."
It inspires Hux and the other team members to always deliver "a good product, on time, day in and day out," Hux said.
Hux works a great deal on the medical projects Spain Commercial, Inc. builds, as well as federal government construction.
While the core of the construction business hasn't changed in the decades Hux has been a part of it, "we're still building things and helping people."
"It's definitely more complicated today," Hux said. "Everyone has instant communications. There are new rules and regulations. We strive to make things more eco-friendly. And there are a lot of things we didn't know about 20 and 30 years ago that we do know now."
But "you still have to get the job done right. You still have to be trained and focused. And you still have to have a core group of guys on the same page and willing to go the extra mile to come together to build something."