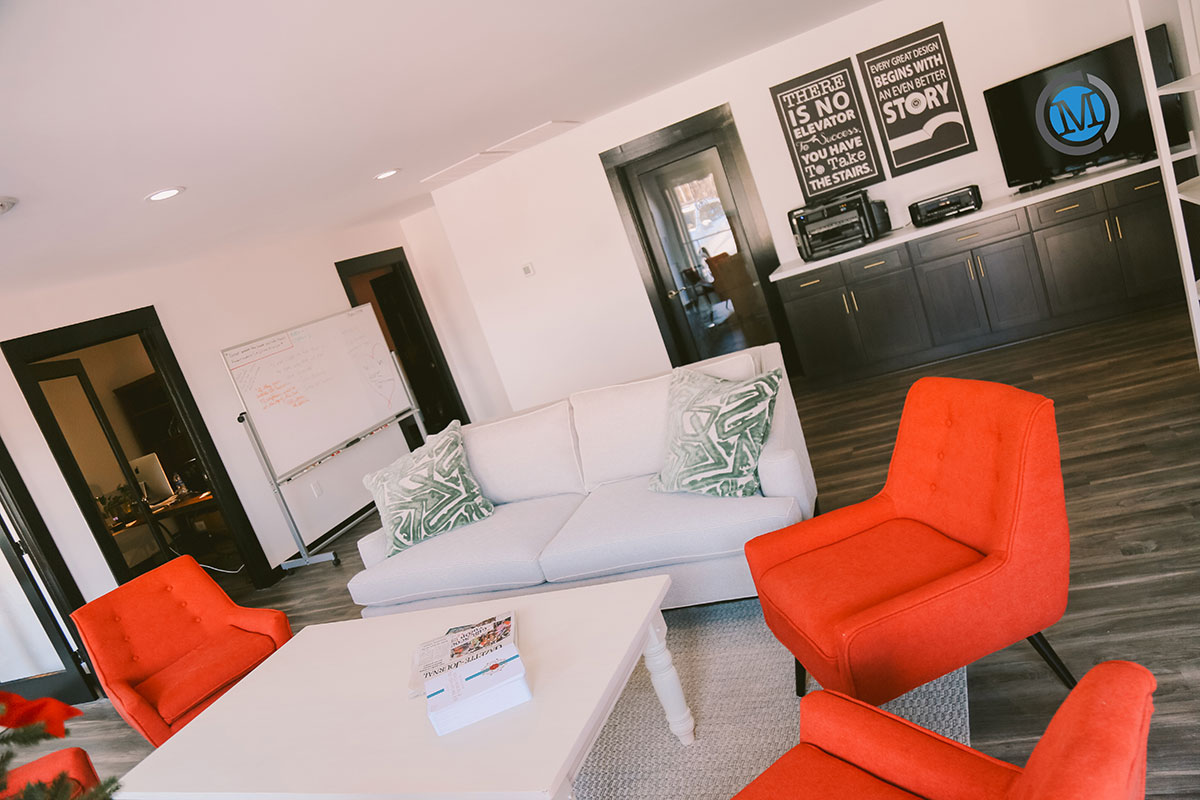 "Life is a story. Let's tell it together."
That is the mantra Consociate Media, a public relations, marketing and communications firm based in Gloucester, Virginia believes strongly.
In late 2018, the four partners that make up Consociate Media invited Spain Commercial, Inc. to become part of their story, helping them build out a custom office space that was both modern and welcoming for their growing and diverse client base.
The build-out, located in the Shops at Tidemill next to Sara Harris Photography and Little England Mercantile, included combining three spaces into one, designing private offices for the team, curating a space that took advantage of the natural light, segmenting off a community conference room with custom built barn doors, and crafting a kitchenette area with custom cabinetry.
"As professionals, we often spend more hours of the day, of the week, in our office spaces than we do at home. The space Spain Commercial designed and constructed for Consociate Media reflects that, and while we were a small project compared to some of the large-scale buildings they construct, their entire team worked with us and made us feel like we were their only and most important client. Today, our office is genuinely a place we enjoy being. What Spain gave us was more than just the bricks and mortar of a place to run our business. They gave us a work home." -Stephanie Heinatz, Consociate Media
---