Give him a few minutes and Mike Armentrout can list off dozens of ways the commercial construction industry has changed over the last few decades.
Armentrout has been at it so long, he jokes, that he's now getting hired to go in and renovate the very buildings he built 20 years ago.
Design trends have evolved. Technology has improved.
"Then, of course, there's the internet," said Armentrout. "It's changed the way we handle information, how we process it and how we share it. Plans, project bids, paperwork – what used to take days to share hundreds of pages of information with paper and fax can now be done in an email with the push of a button."
But just as many things change, in looking back on a 30+ year career in construction, Armentrout said, the most important things have stayed the same.
Do your best for each and every client, for one.
Never sacrifice quality, for another.
And most importantly, care about your work.
"If you care about what you are doing, you'll end up putting a little bit of yourself in every project you work on, and eventually will find that is how you do your best and build a quality project," Armentrout said. "That's something that doesn't change over time and a philosophy that's been instrumental in my career over the years."
Armentrout, Vice President at Spain Commercial, Inc., grew up with construction in his blood.
With a father in the general contracting business, having worked summers and weekends digging ditches and footings, Armentrout had little doubt that he'd eventually head into the industry.
After graduating from high school in his hometown near Staunton, Virginia, Armentrout went on to college where he studied business.
Armentrout officially joined the Spain Commercial, Inc. team in 2002.
"I had worked for another company my entire professional career up to that point," Armentrout said.
He knew Steve Spain back then through that other company and thought a lot of what Spain was building – both the buildings and the company culture itself.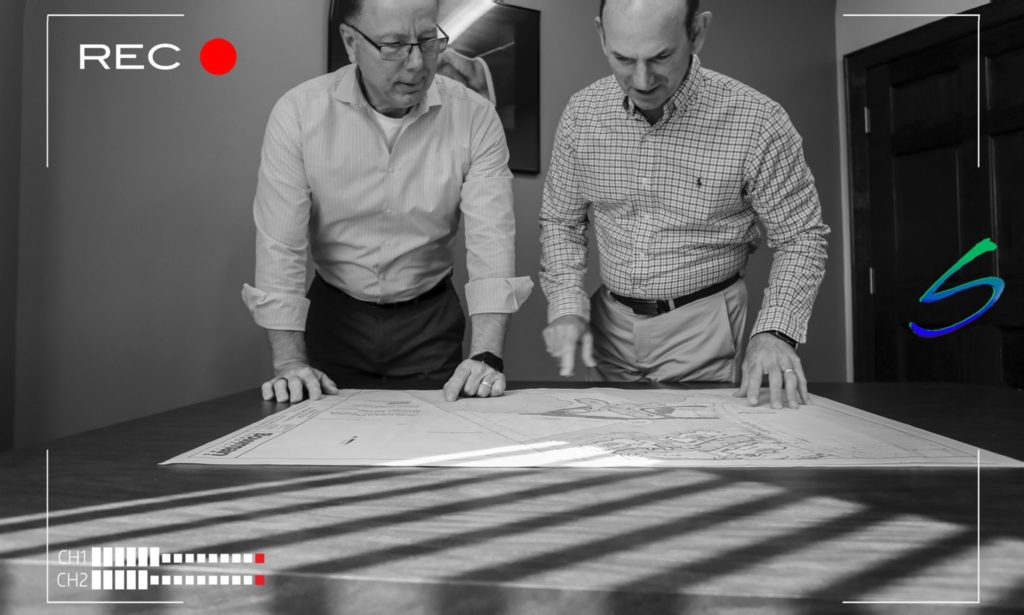 "Steve was looking for someone to help them grow and we both agreed the timing was right for me to make the move," Armentrout said. "I liked being in construction and wanted to stay in construction. You get to meet people. Every job has its own challenges. There's always something new."
Plus, the both subscribed to the philosophy that no matter what a dedication to quality must guide every project no matter how big or small.
Armentrout came in as a Vice President with the goal of focusing on more "out of the ground" projects.
Since then, Spain and Armentrout have led the company in the construction of many exciting projects – from health care facilities to churches, retail shops to warehouses, and more.
"I've enjoyed all of them," Armentrout said. "Each project has been so meaningful because we do care and, at least for me, I do put a little bit of myself in every project."