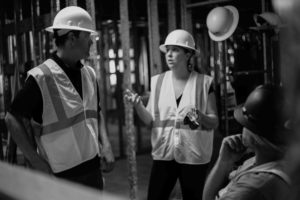 Like it was yesterday, Ashley Spain Morelos can remember seeing her Dad – Steve Spain, founder of Spain Commercial, Inc. – sitting at the small desk in her childhood home, book in hand, studying for his Class A Contractor's License.
"We'd beg him to stop, to come read us bedtime stories," Morelos said.
And he always would. But he would go right back to working after they went to bed.
"If we woke up at two in the morning, we'd still find him in that same spot," Morelos said. "He was always studying and always working hard to build his dream."
What he ended up building, and continues to grow, is a legacy for the team that works for him.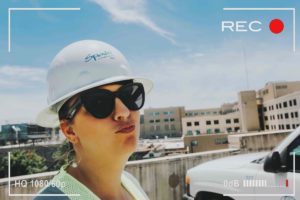 Today that team also includes Morelos, who serves as Spain Commercial, Inc.'s Director of Operations.
Morelos started working for Spain Commercial, Inc. more than 15 years ago.
As Director of Operations, Morelos is like the oil in the machine, keeping things running smoothly. She's responsible for permits and proposals, calendars and compliance, property management and client relations.
"I love who I work for," Morelos said of her family, the entire team and the clients they serve. "That is the biggest thing. When you work for a good person, and with good people, you want to do good things."
Over the years, Morelos is most proud to be a part of building Spain Commercial, Inc. into a company that is synonymous with the word TRUST.
"People know we are a name that they can trust," Morelos said. "We do what we say we will do when we say we will do it."
Plus, over the years, the entire company has invested in itself to become the best in its field.
"We do a lot of work in the medical field and have always worked hard to keep up with medical trends, train our team and ensure we can make someone's vision come to life," Morelos said. "The best projects are those where the clients come to us and say that others told them something wasn't possible, but we find a way to make it happen."
Among the best parts of her job, Morelos said, is the non-construction projects she gets to be part of thanks to the generosity and culture of compassion so prevalent at Spain Commercial, Inc.
"We build so much more than buildings," Morelos said. "We truly try to build better lives."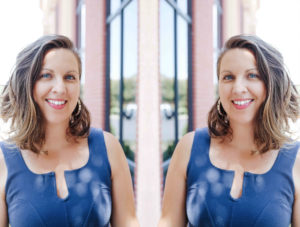 Sometimes that involves bricks and mortar, but sometimes, like at the Riverside Behavioral Health Care Center in Hampton, Virginia, which Spain Commercial, Inc. helped renovate, it involves giving back.
"We didn't want to just be part of building that project," Morelos said. "Before we left, we donated TVs for all the kids who are there. We had the nurses and the children come up to thank the team."
You can't be a leader if you can't serve, Morelos said she learned from her parents growing up.
"And so service is what I try to do each day."