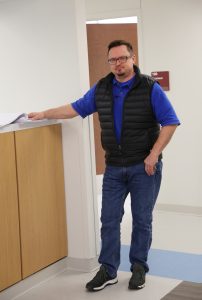 Ask Renal Loit to tell you about Estonia and his face lights up. His words flow freely, describing a country in line on the same latitude with Vermont, complete with similar climate, rolling hills and half of its borders overlooking water.
The people are a conservative bunch, loyal to their country and full of pride of their heritage.
But no matter how much Renal loved his home, he knew early on that one day he would have to escape it.
It wasn't because he didn't love his homeland. Quite the opposite. While he's been in the United States for decades, he still remains a citizen of his home country.
But at the time, it was part of the Soviet Union.
"Back then there was a mandatory draft for the Russian Army," Renal said. "Many of us did not want to get drafted and go into the Soviet Army, which was like a prison sentence with a high chance of having to go fight some war on the Afghan border."
Young men then knew how to avoid the draft. Some would hide in the woods. Some would pretend to be mentally ill. Some would hide for 36 hours or more in the ceiling of a train and end up in Italy where they would request asylum.
"Everybody was getting out," Renal said. "It looked like Russia was going to clamp down and take a major turn for the worse."
At 19-years-old, though, Renal found a way to get to the United States – legally – thanks to relatives who lived in Hampton.
Renal learned some street English, got an approved Visa to travel to the United States and just before turning 20, landed at JFK airport in New York, where he made his way to the warm sands of Hampton and Buckroe Beach where his uncle lived.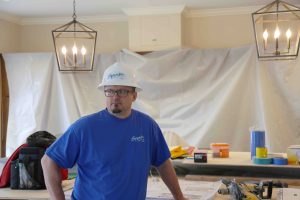 "I'll never forget when my uncle picked me up in Norfolk and we came off the interstate at Mallory in Hampton. There's a Hardee's on the corner and he pulls in there. I saw a line of cars, thought maybe it was a bank. But then my uncle asked me what I wanted. Had no idea what he meant until he handed me a burger."
The whole concept of a drive-through restaurant might have been new to Renal, but working hard was not.
Renal soon enrolled in community college classes and got a job working with a company that built fish tanks.
When that fish tank company got ready to close, having met Steve Spain on a fish tank construction job, Renal reached out. He officially joined the Spain Commercial, Inc. team in 1997, six years after Steve founded the company.
Before leaving Estonia, Renal had attended a technical art school and learned carpentry skills and design – so jumping into commercial construction was a natural fit.
Renal started out helping clean up job sites, helping on trucks.
"Steve helped me grow up through the company," Renal said. "He gave me opportunities to become a leader."
Today Renal is a superintendent and is among the longest serving team members at Spain Commercial, Inc.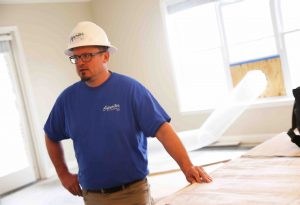 For several years he led work on Fort Eustis and today is about to lead the construction Spain Commercial, Inc. is embarking on at Portsmouth Naval Hospital and a renovation at Riverside Health System's Patriots Colony At Williamsburg, a leading community for military and federal government retirees.
Looking back, he's nothing but grateful for the journey that brought him to this point and the impact he's able to make in people's lives through construction.
Everything Spain builds is more than just bricks and mortar, he said.
"It's creating something," Renal said. "It's more than the product you see. It's a new place. And that means something. "